RE: Trumpet Engraved "Wallace Music House". Need Info.
@newell-post Buescher did make some oddly-wrapped cornets in the 1920s and 30s, sometimes under their student brand "Elkhart by Buescher"... like this one that I am currently selling through Votruba's shop in Vienna...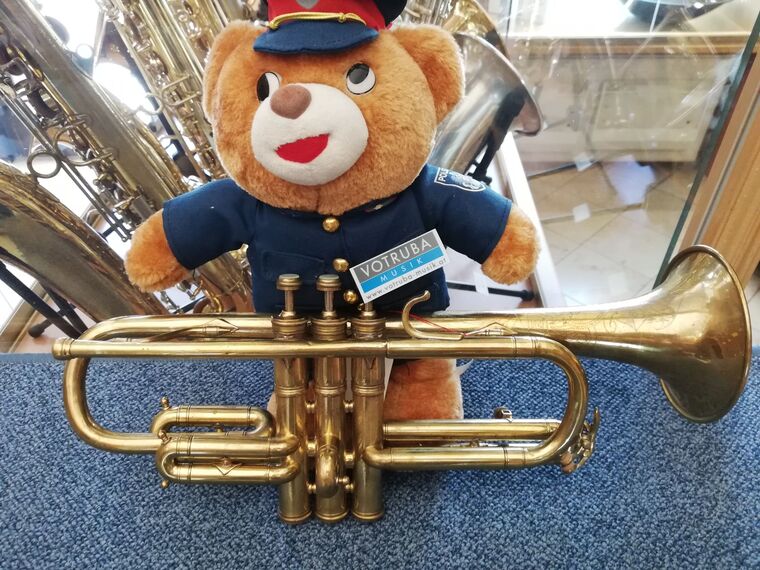 This one dates back to 1927.
(The police teddy bear is due to the fact that Votruba's are the sole supplier of instruments to the Vienna Police Orchestras).
posted in Bb & C Trumpets