Hal Blaine, Legendary Wrecking Crew Drummer, Has Passed
I realize that this is a trumpet board, but Hal Blaine, legendary session drummer and member of the LA Studio group know as "The Wrecking Crew" passed away yesterday at age 90. News reports said it was due to "natural causes." I hope Hal passed peacefully in his sleep.
Hal Blaine tracked drums on the soundtracks of our lives. If you think you've never heard Hal Blaine, think again - he tracked drums on 40 number 1 hits, tracked drums for 150 top 10 hits, and tracked drums for 8 Grammy songs of the year, six years consecutively. At times he was paid 3 and 4 times union scale because he was so in demand as a session player, and he joked that he made his ex-wives rich!

Many people know that Karen Carpenter was also a drummer as well as a singer, but in the studio, it was all Hal.
Check out the link below for a montage of some of the better known tunes were Hal was the session drummer - can't do them all because he played on something like 6,000 sessions. What a life he lived - he was right there, creating the soundtracks of our lives and was instrumental in the evolution of music for 30 or more years.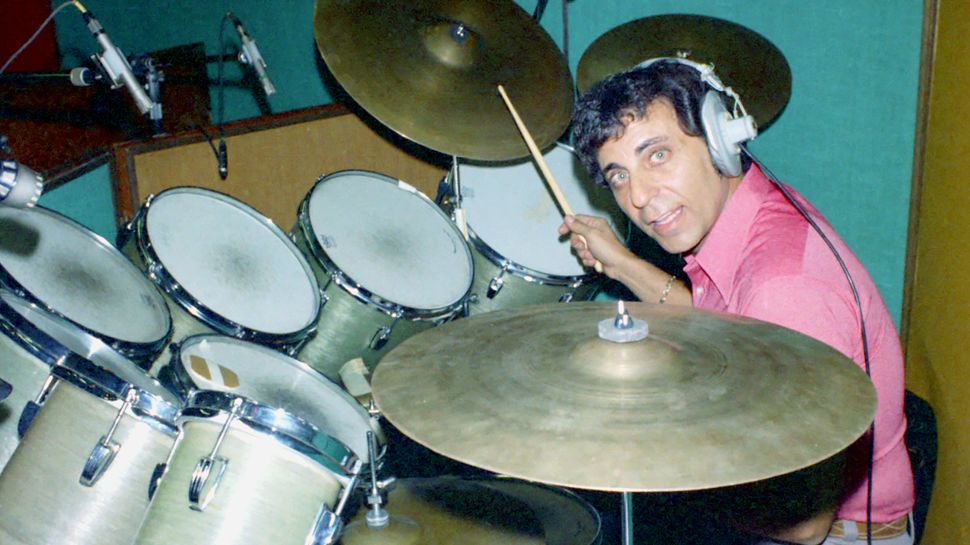 posted in Lounge