RE: Audacity settings
@tmd said in Audacity settings:
I duplicate the original trumpet track. I add the reverb to the duplicated track only. Then I adjust the level on the duplicated track (usually to around -12, plus or minus), to get the right amount of reverb in the mix.
Very helpful. Thank you. I actually moved my entire "studio" to a larger room, which seemed to improve the sound a great deal. Then, per your suggestion, adjusted the processing using a duplicate track just for the reverb. Seems the preset "large room" was the most pleasing.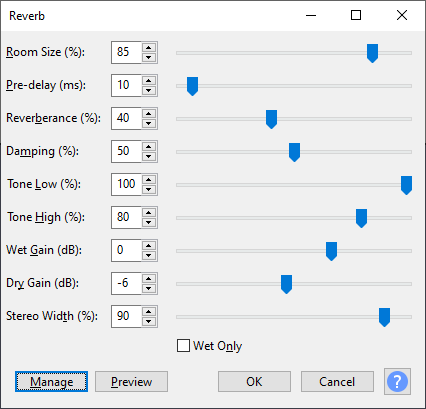 posted in Miscellaneous