Very rare Selmer Paris 900 TT C trumpet for sale
This is the best C trumpet you will find for less than $2,000. It's a shame Selmer Paris no longer makes brass instruments. Their trumpets were amazing and this C trumpet came at the height of their R&D. The concept TT line of trumpets had a double lead pipe and light bracing that gave the instrument a laser focus and wonderful full sound.
From the old Selmer Paris archives: " The 900 TT C trumpet is an instrument designed for orchestral work and is suitable for the soloist as well as for the whole section. It is manufactured from a specific concept standardized for the first time on this model: The 'Twin tube' technology. It combines a generous sound print, flexibility, precision and perfectly controllable blowing with very well balanced tuning and dynamics in all registers. "
I don't play anymore and it's time to let this go. It's probably going to be one of the only TT C trumpets on the market currently. Not many are around and this one is in excellent shape.
There are some spots where the lacquer has worn (see pics). That being said I would put the lacquer/finish at 95%. I did have a small dent in the bell rolled out (not hammered out), as well as a dent in the bell crook. Both repairs were done by experts and do not effect the instruments play-ability. Valves and slides work great and were just professionally serviced.
I will ship with its original paper work, 'instrument passport', and Selmer Paris cleaning cloth. This instrument does not come with a case but will be extremely well packed. Free Shipping to lower 48.
Price: $1950 (or make a reasonable offer)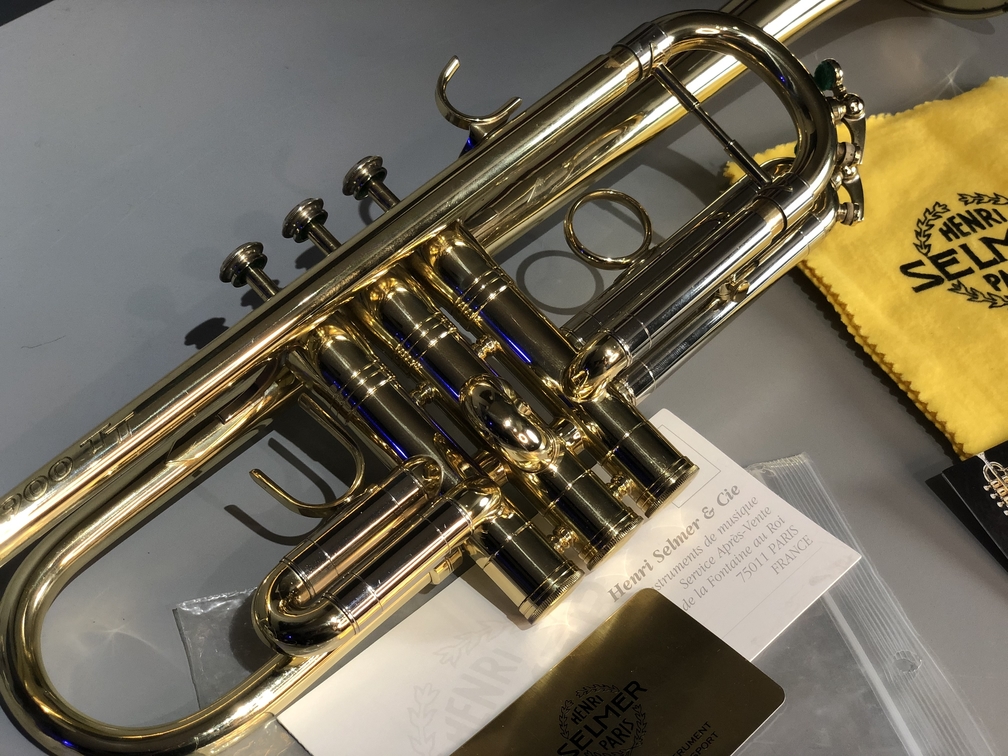 posted in Bb & C Trumpets